***Please note that I had to resize these pictures in blogger. I'm not sure what the deal is, but it wasn't easy. I'm sure there are several that are skewed.
I've been complaining that I keep giving myself new projects all the time, but when the opportunity for my dad to come help Chase and I (mostly Chase) with our fireplace, I couldn't pass it up. Here is the visual story:
My Dad and I checking out a picture I found online. ***This idea originally came from Layla at
The Lettered Cottage
. You can read my original post about our Living Room
here
.
The first piece goes up.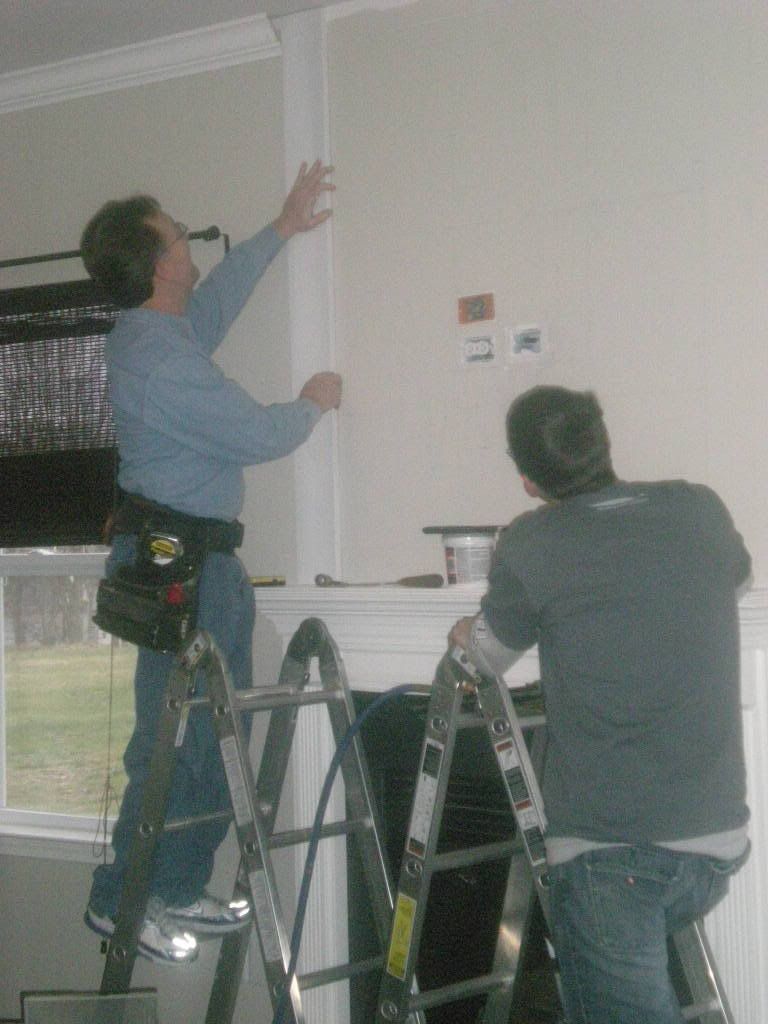 The grid is up, crown molding is up.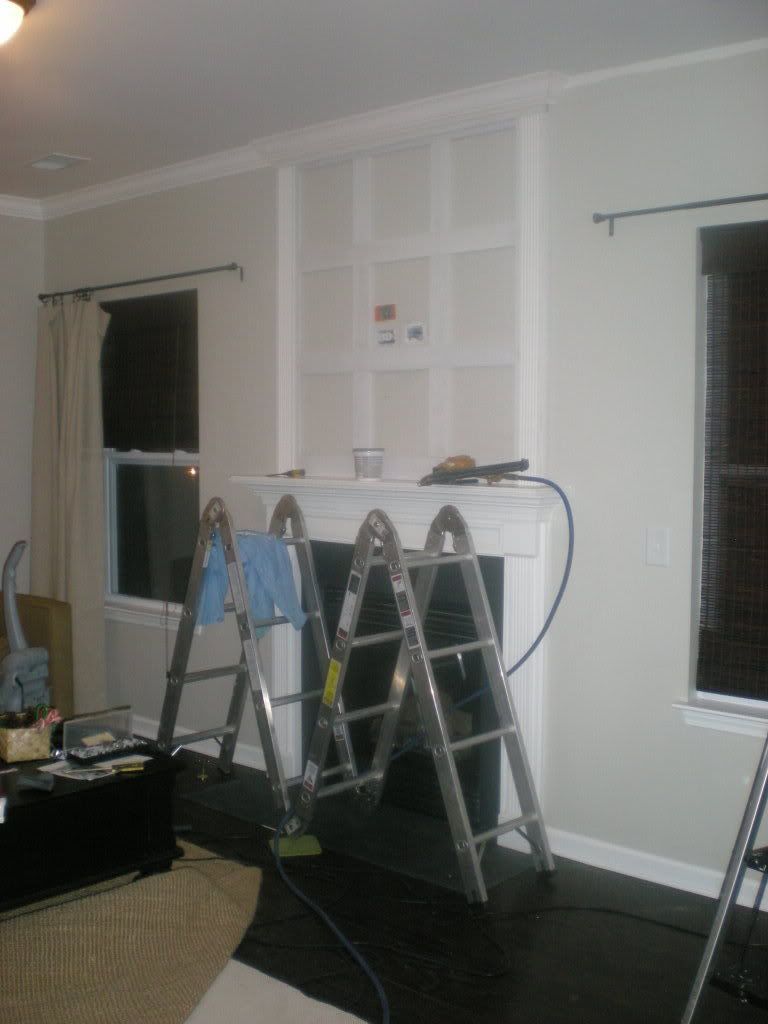 I think all of the dots on this picture is dust! There was a lot of sanding going on.
Painting (we had to do three coats plus primer).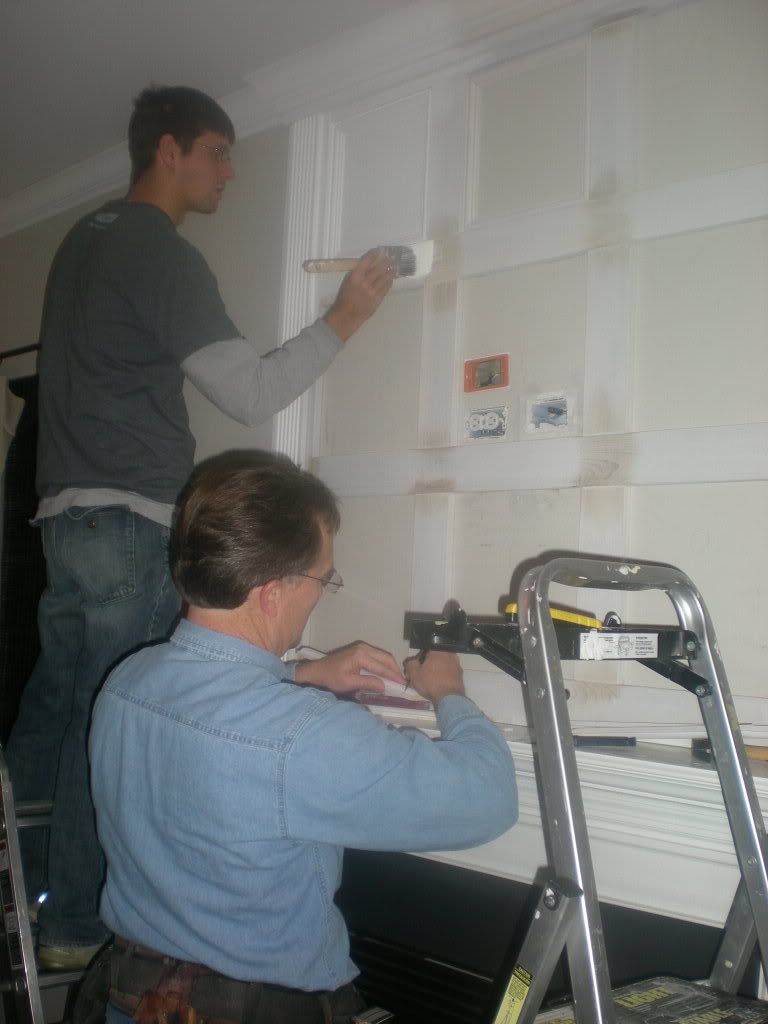 Finished! I was hoping to take a picture with the place cleaned up and the tv back on the wall (or at least a picture with the plug coverings back up). But you get the point. I'm in love.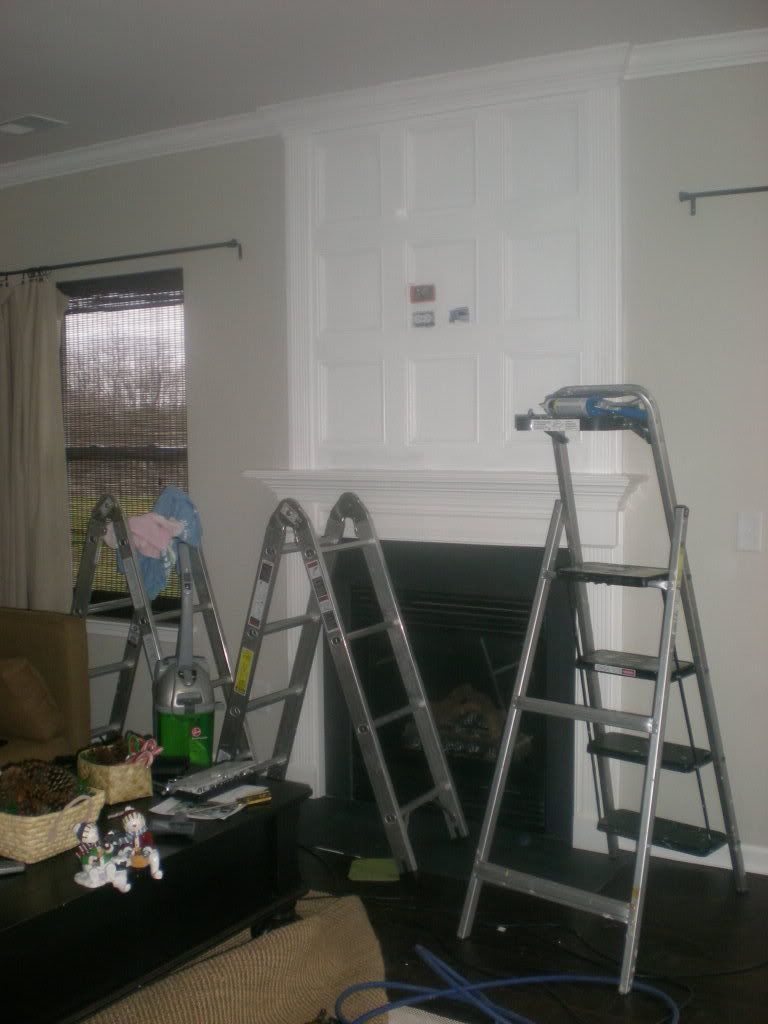 We have another party tonight so hopefully I'll get a good one!
Thanks Dad and Chase for all of your work on this! It's beautiful.