So the girls at work are planning their vacations for next year, and well, I've got the bug as well. What is there about always wanting to plan something to look forward to?
Anyways, I thought in an attempt to talk my sweet, loving, extrememly hot hubby (can you tell I'm trying to butter him up) to go to Seattle, I'm going to break down a few options. Any advice, opinions on these selections is much appreciated.
We just purchased our first house, so this year is a "keep it real" vacation. In other words Italy, Greece, London, Hawaii will not be in the discussion.
This week I'm planning to do a little research on these beauties:
Seattle-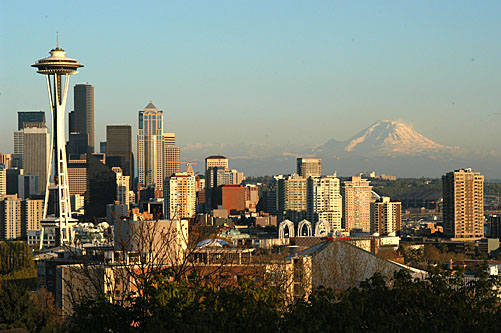 Cruise to no where (actually I will pick somewhere to review, but I'm not sure where yet):
Okay actually those are the only two Chase and I have discussed so far. Any more suggestions I should look into?